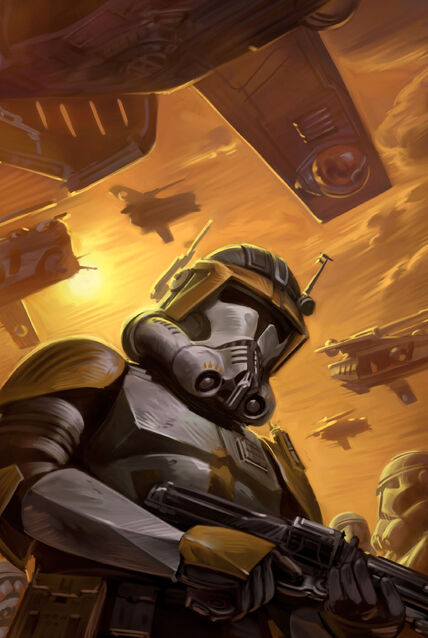 Commander Cody (CC-2224) was one of the Clone Commander assigned to Jedi General Obi-Wan Kenobi of the Grand Army Of The Republic.
Cody fought along side Kenobi during the clone wars with their Battalion of the 212th troopers. they were widely recognizable by their bright orange armor.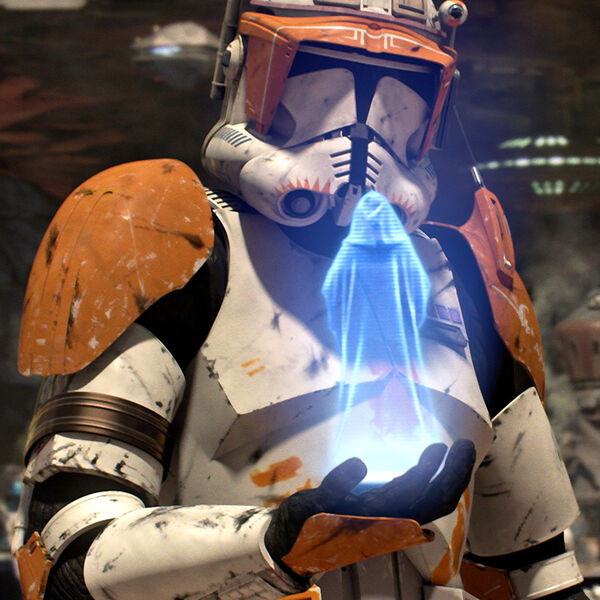 Towards the end of the Clone Wars, Cody give up his loyalty as he receives a holographic massage from Chancellor Palpatine, which ordered the execution of order 66 to exterminate all Jedi.


Up to now there is no mention of what happened to Cody or how this clone commander career ended.....


Now Hasbro offers us, a revised version of this highly admired Clone Commander in his phase 2 clone armor, let's check out what the fuss is all about:
Packaging:
Nice illustration
Overview Of The Figure:


Close Up Of Details:

added battle damage markings on Cody armor, as seen below:

Articulation:


Helmet Sculpt:

Slightly revised paint scheme


Facial Sculpt:


Weapons & Accessories:


1) 1 X Removable Helmet
2) 1X DC-15 Blaster Riffle

3) 1X Removable Jet pack
4) 1X Obi Wan Kenobi light Saber (unlit)

5) 1X Hologram Projector (with removable Hologram)

My Verdict:
Shown at Comic-con this year, it was one of the most highly anticipated figures, as it offers collectors with a revised and refine version of the ever popular clone commander, so we thought....
This Cody is what you called a "Kit Bashed" Figure that is base after the 2006 Clone Commander Cody body/frame, just with
revised articulation
(ball hinged hips)This figure also comes with a brand new head and accessories.
Personally this figure really left me feeling disappointed, as after such a long wait there nothing this figure offers me to make me feel that it was worth the money i paid, the antenna is the wrong color, its belt is placed in the wrong way and the neck looks too long. (plus it does not come with same weathering as shown on the figure illustration at the back)


With this said, i leave it to you guys to decide if this figure is worth the pick up, hoping my pictures helps!


Ratings:


Figure: 6/10 (lacks accessories)
Packaging:7/10 (offers nice illustration)



Overall:

7/10




More Pictures I Have!
- Click to enlarge -
For Questions Please email me at
starwarsilike13@yahoo.com
or
dennisfwc@gmail.com
or leave a comment by clicking on the word
"comment" below.

For the latest updates and upcoming reviews follow me on twitter at:
http://twitter.com/starwarsilike
Keep visiting & May the Force be with you!