One of the Highly Anticipated highlights of 2009, The
DEWBACK with Sandtrooper.
Which is a revision of the previous versions released, Great look figures i must say and its my first Dewback!
Some collectors have complain that this new version is not movie accurate, however it does follow the illustrated version very closely.
Enough from me and let's move on to the Highlights:
1) An All New Body & Color Sculpt for the Dewback:
Has smaller head sculpt but a more buffed/meatier body & comes with

articulation

!
2) Sandtrooper really rides Dewback ( so they say....)


3) Sandtrooper comes with
Revised Helmet
(which looks great!),
RT-97c Blaster Riffle
and
Ball Hinged Hips
:
PACKAGING:

To kick of this review, i firstly review the Sandtrooper, which btw is the best i have seen to date....


Full View Of Sandtrooper:
- White Pauldron indicates the Rank of Sargent.
To Compare:
with the

SL 10 Sand trooper

. You can clearly see that the Dewback Sandtrooper has a much more

movie accurate helmet.
(the best i seen so far)
Close Up Of Sandtrooper Helmet:
Weapons & Accessories:


1)
1x RT-97c Blaster Riffle -
extra long galvenning barrel for a finer alignment of the energy beam projectile that increased firing range and comes with scope to improve accuracy.
2)
1x Vibro Lance
3)
1x Removable Backpack & Pauldron
THANK YOU HASBRO! for providing this Heavy Blaster Riffle!which is a movie accurate version btw:
This is the same blaster that is coming with the
Slide Show 12 inch Sandtrooper
, how awesome that we get to have it with the 3 & half inch figures.....i can't thank Hasbro enough......
Sandtrooper Without its Pauldorn:



Articulation Sandtrooper:


Dewback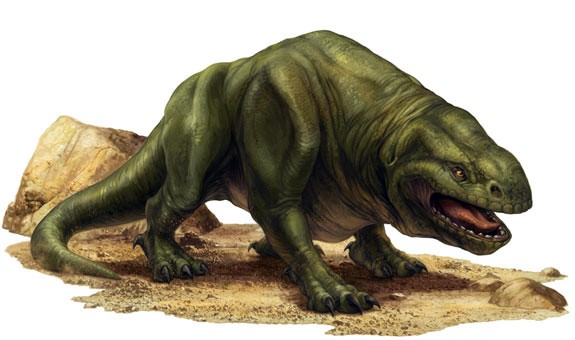 Are large four legged

cold-blooded reptiles

and are natives on the desert plant Tatooine.
According to the achieves they

adapt well

to the harsh desert weather and are easily

domesticated

.
Which makes them really useful rides/carries for natives or this case for the imperials to use as desert patrols
.
Full View Of The Dewback:
A Closer Look at the Riding Gear:
On the back of the boxes it mentions that the

riding gear is removable

, however no matter how i look or pull at it, the riding gear just doesn't come off.....
However its is nicely
sculpted,detailed and colored
:
Articulation Of The Dewback:

A Closer Look


My Verdict:
All i can say that this was worth the wait....i wasn't too sure about getting this at first, however after seeing the pictures at SDCC 09, i told myself

it was a must have!
Firstly the Sandtrooper, love what they have done with it. Looks great with the
revised helmet sculpt
, with a deeper trim of the edges of its eyes visor and a gap between the upper black line.

And to top things up Hasbro gave it the heavy blaster riffle (
RT-97c Blaster Riffle )
which is nicely detailed and movie accurate.
The Down side of the sandtrooper for me is the ball hinged hips that makes his legs stand apart...but its something i can live with.
love the looks of The Dewback....again

nicely detailed sculp

t of the

reptile and its riding gear

. Which i still cant find out how to remove the riding gear! (cause it says at the back of the box is removable)
Although the Sandtrooper is able to ride the Dewback, its really hard to place it in place and there a

large gap

from its seat to the trooper bottom. (as seen above)
I would like to end with saying
BUY THIS YOU MUST!


Both the Sandtrooper & Dewback have more things to like about them, then to hate. which are good odds, truly is one of the best figures Hasbro could offer this year.
Ratings:


Sandtrooper: 9/10
Dewback:7/10
Packaging:7/10



Overall:

9/10




ToyShop:
:
E-Bay: Unlimited8899

(seller sells them carded or lose)
E-Bay Seller Store:
http://stores.shop.ebay.com/unlimited8899__W0QQ_armrsZ
More Pictures I Have!
- Click to enlarge -
*illustrations with reference to wookieepdia"*

For Questions Please email me at
starwarsilike13@yahoo.com
or
dennisfwc@gmail.com
or leave a comment by clicking on the word
"comment" below.

For the latest updates and upcoming reviews follow me on twitter at:
http://twitter.com/starwarsilike
Keep visiting & May the Force be with you!