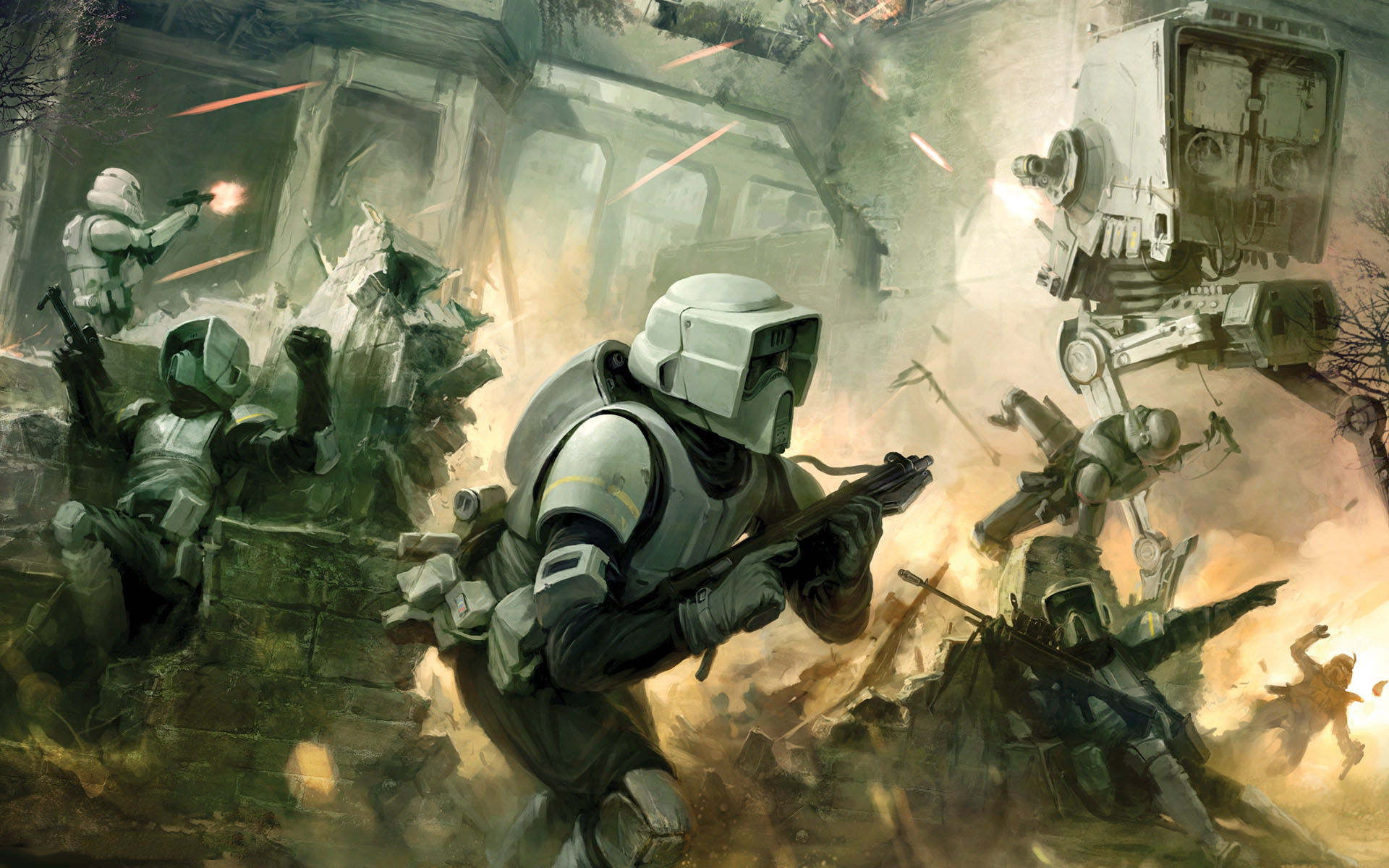 Thus the name explain itself, they are troopers trained for scouting/reconnaissance mission, with this in mind, they are fitted/wore with modified lightweight armor, that offers more flexibility compared to Stormtroopers. Because of their lightweight armor they rarely engage in heavy combat.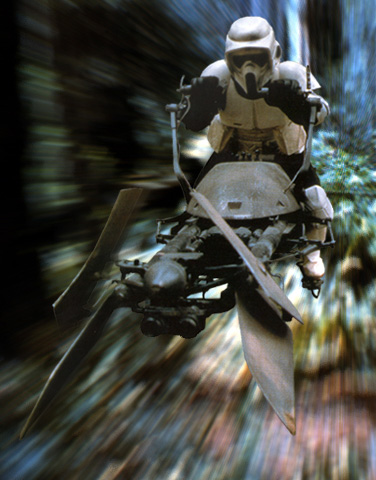 Scout Troopers made their first appearance in Return Of The Jedi and are station on the Planet Endor. their preferred choice of transport is the Speeder Bike, thus their nick name BIKER SCOUT.
Now in 2009 Hasbro again decided to reissue this legendary imperial trooper, with a new 09 packaging and here's a look at this good old classic, that we can never get enough of!
Packaging
(image with reference to rebelscum)
The Illustration is really beautiful!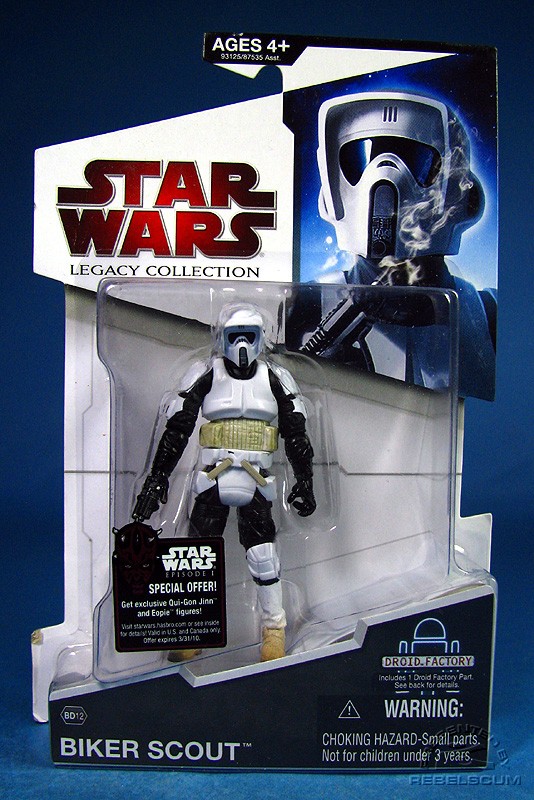 Overall View Of The Picture:
Helmet Sculpt Close Up:
They applied the same paint as the gloves to the visor, which give it a nice glossy shine! nice!
Weapons & Accessories:
1) 1 X Scout Blaster Pistol
2) 1X Working holster on right boot. ( see images below )
My Verdict
Although this figure is a repaint/reissue of 2006 VTSC Scout Trooper, its still a nice figure to have, as i said! we can never get enough of them and they are great for army building!
The Paint Job really nice too, love how they added a glossy black coloring to visor & glove and the conditioning given to the boots are really spot on!
Personally i feel Stormtroopers,Snowtroopers & Scout Troopers are a MUST HAVE !
(check out my review of Evolution Clone Commando's, to see the Storm Commando
)



Ratings:


Trooper: 9/10
Accessories & Weapons: 4/10 (as only have one blaster)



Overall: 8/10





ToyShop:

:

E-Bay: Unlimited8899

(seller sells them carded or lose)





E-Bay Seller Store:


http://stores.shop.ebay.com/unlimited8899__W0QQ_armrsZ



More Pictures I Have!

- Click to enlarge -



For Questions Please email me at
starwarsilike13@yahoo.com
or
dennisfwc@gmail.com
or leave a comment by clicking on the word
"comment" below.

For the latest updates and upcoming reviews follow me on twitter at:
http://twitter.com/starwarsilike
Keep visiting & May the Force be with you!