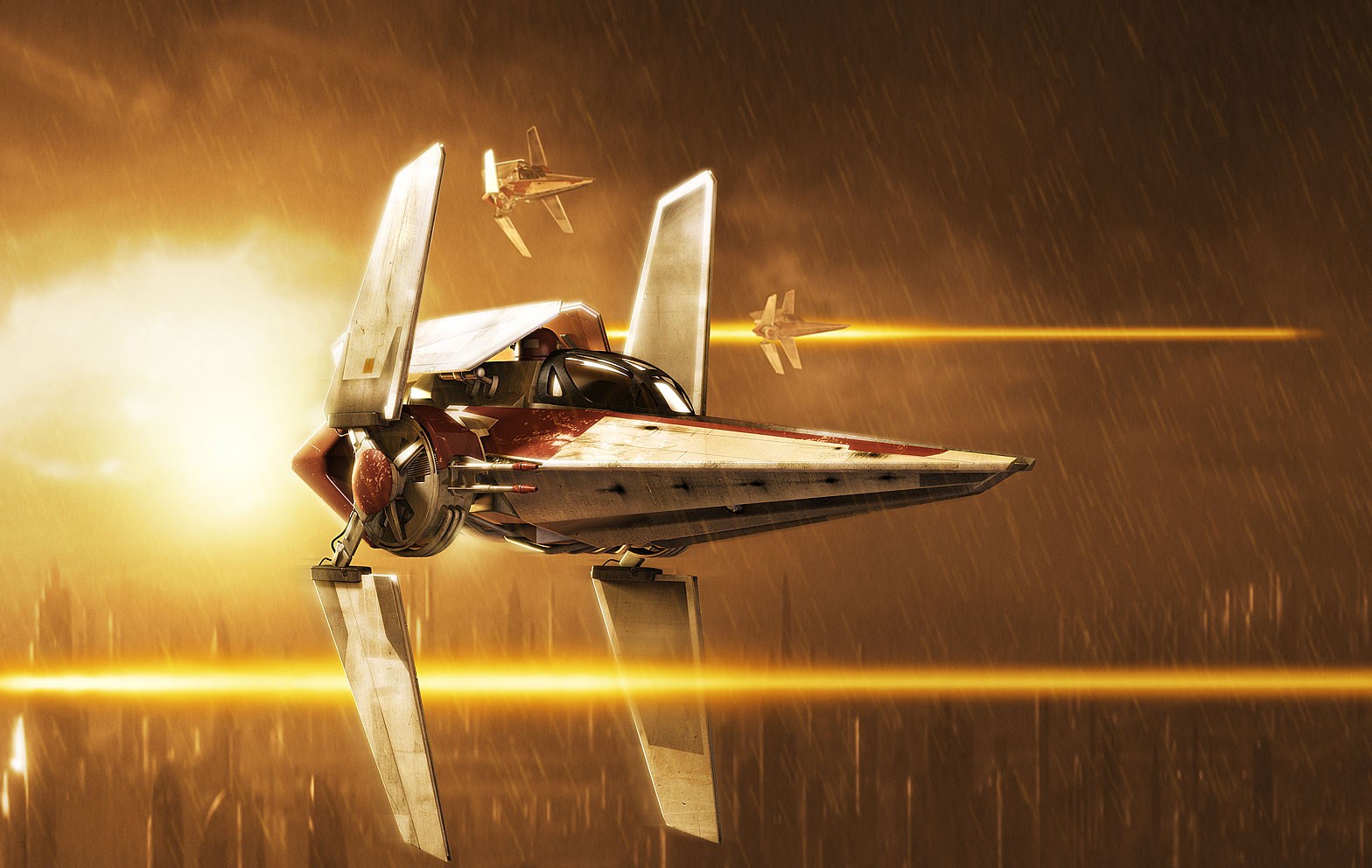 According to Jedi Achieves, The
Alpha-3 Nimbus-class V-wing starfighter
, often simply known as the
V-wing starfighter
/
Nimbus fighter
, was a short-ranged starfighter which was produce late in the Clone Wars, they act as escorts or petrol city like Coruscant.i remember seeing in the ROTS escorting Palpatine stuttle, which carried battle damage Anakin.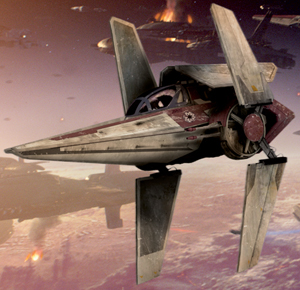 Mid of this year, Hasbro release a CW version of V-Wing which is similar to the ROTS version, which is just repack with a new packaging and comes with CW animated Clone Pilot (odd ball).
And here's a look at that Vehicle:
Packaging:
Weapons & Accessories:
V-Wing:-
1) 1X Main V-Wing Body
2)4X Side Wings (2X on each side,up & down wing panels)
3) 2X Cock Pit Panels
4) 2X Rear Stabilizers
5) 4X Missiles
(no stickers application)
Clone Pilot:
1) DC-15 Blaster Pistol
Putting it all together:
Step 1:
Attached side cockpit panels,like this:
Step 2:
Attached rear stabilizers (near engines):
Step 3:
Attached side wings (top & bottom), apply a little more strength to fit it in properly (as its really hard to snap it on):
Step 4:
Once its done, its nice fold-in this way! and too close it, you need to hold down two wings together.
Step 5:
Attached Front nosecone like this:
Step 6:
insert Missiles into launchers on each side, like this:
Over-view with wings Close:
Close Up's:
outline not done for nosecone:
Retractable Landing Gear:

My Verdict:
With the different starfighters added to the Republic Space Fleet, this V-Wing has to be my all time favorite!
As its looks simply stunning with its side wings panels close or open and has to be the sleeker's starfighter to swoop into action.
However! sleek as it maybe, the pricing that accompanies this starfighter vehicle ain't that cool and i personally feels its really over price (
as its priced at RM199.90
)! although its bundled with a figure, shouldn't it be cheaper? a price tag of Rm149.90 would have been more reasonble.
Although this came out in late June in Malaysia, there are still some TRU with this vehicle and if you don't mind the price tag, its worth to bag!
In the States an Imperial Version of this V-Wing has been release (just a different paint scheme), but we are yet to see it here!
Ratings:
vehicle:

9/10

Figure:

6/10




Overall:

9/10
(minus point on pricing)
ToyShop:
:

Toys R Us


Price:
:

199.90 (comes with 1 Figure)
More Pictures I Have!
- Click to enlarge -
Is My fighter all fuel and ready to go?
For Questions Please email me at
starwarsilike13@yahoo.com
or
dennisfwc@gmail.com
or leave a comment by clicking on the word
"comment" below.

For the latest updates and upcoming reviews follow me on twitter at:
http://twitter.com/starwarsilike
Keep visiting & May the Force be with you!