Here's a look at the latest

Phase 2 Jet Trooper

from the game "Battle Front II", this troopers are basically "aerial Clone Troopers", each troopers are equipped with a Jetpack and well trained in Aerial Combat/Assaults maneuvers.
Here's the actual picture of the Trooper: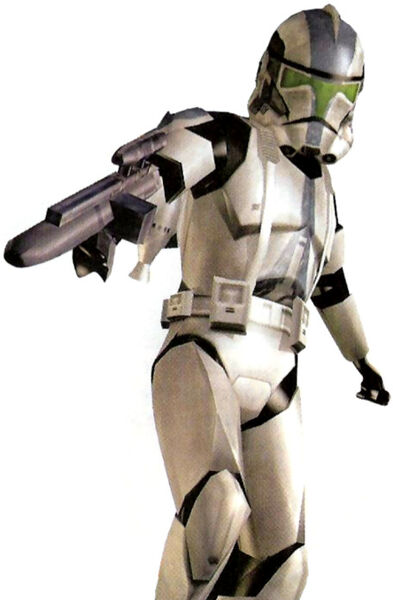 Highlights:
1) New Helmet Sculpt, with a shorter fin. (nice black trim & Green visor color)
2) Compact Jet Pack
3) Weathered/conditioned scheme on both body & jet pack
4) 501st Paint Job
My Comment's:
Likes:
1) Absolutely adore the helmet sculpt & paint job.
2) Great that they gave the figure some Weathered/conditioned!
Dislike
1) Right arm has a swivel elbow, which allows it to move left to right only (really a limitation on movement)
My Verdict
An overall Nice addition to add to your display!
Despite the lack of articualtion in is left arm, its an "AWESOME" Figure to Get! Let all say it together now "AWESOME" Figure!
i love it, how about you?
Rating 9/10

( minus 1 point cause of the articulation)
Toyshop: Ebay unlimited8899
The link:
http://stores.shop.ebay.com.my/unlimited8899
A Closer look at the Jet Pack:
Head Shots:
Random Shots: